Emergency Shelter for Homeless Teens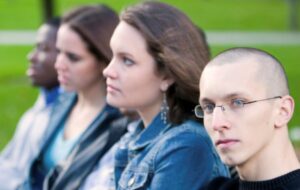 Wayside's Basic Center Program provides FREE emergency shelter for runaway and homeless youth (ages 12-17) in the Metro West area for up to 21 days, as well as emergency assistance, support and services for youth who are at-risk of becoming homeless.
We believe in the principles of Positive Youth Development and a core belief in each youth's innate self-righting capabilities.
This is accomplished by building and fostering strong positive relationships with youth, assisting them in reconciliation and reunification with their families (as appropriate) or securing an alternative safe and stable living arrangement (when not), and by promoting  individual traits of resilience and environmental protective factors that foster healthy decision-making, learning and skills development, long-term self-sufficiency, and life-long growth and wellness.
This program is FREE of charge.