Building Strength, Hope & Resiliency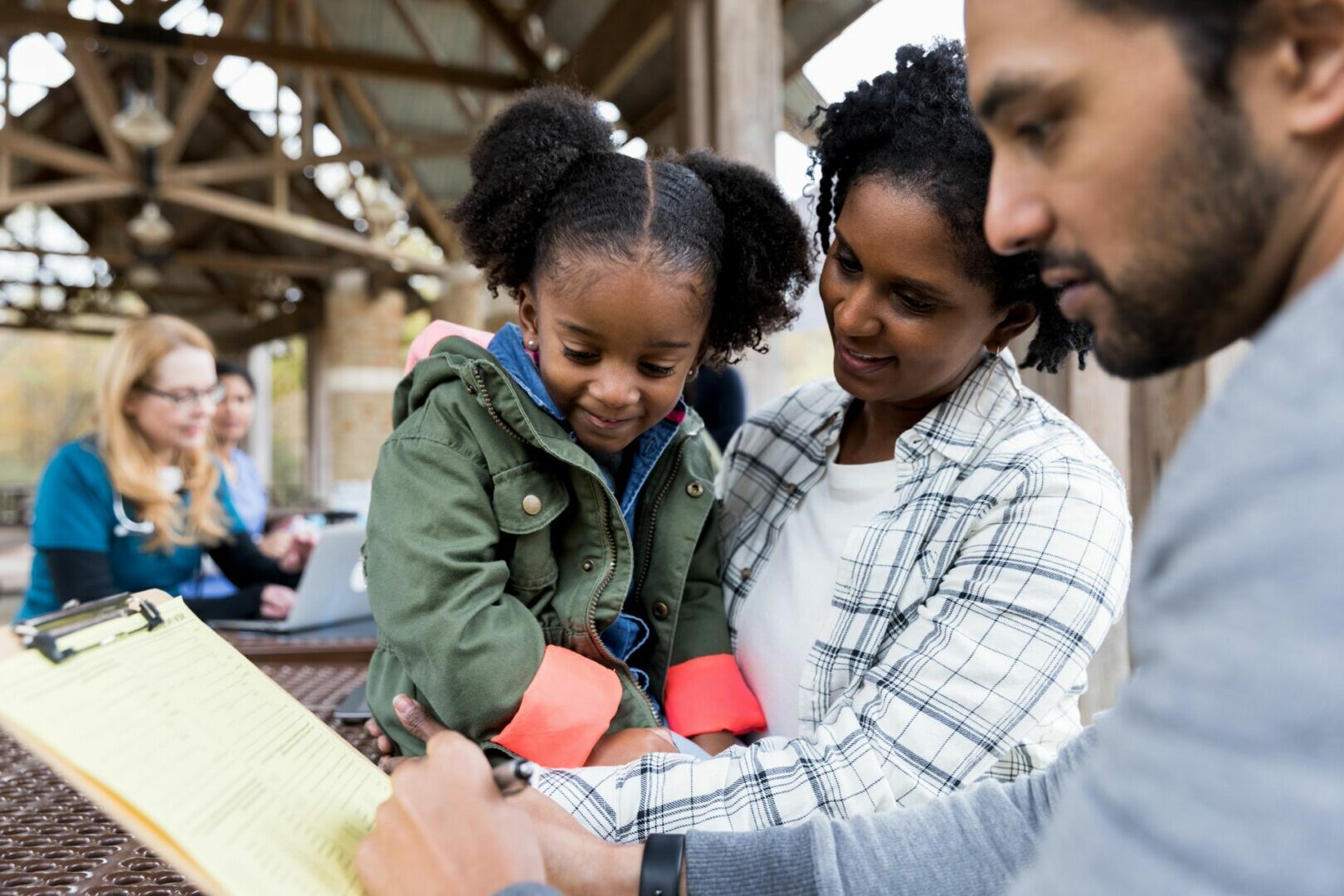 Slide
Advance the growth
of
diversity, equity,
and
inclusion
in youth
and family services.
Invest your career in mental health and family services with people who share your commitment to anti-racism, social justice, and advocacy.

Support for
Career Growth

True Dedication to Diversity,
Equity and Inclusion (DEI)

Extensive Benefits
Package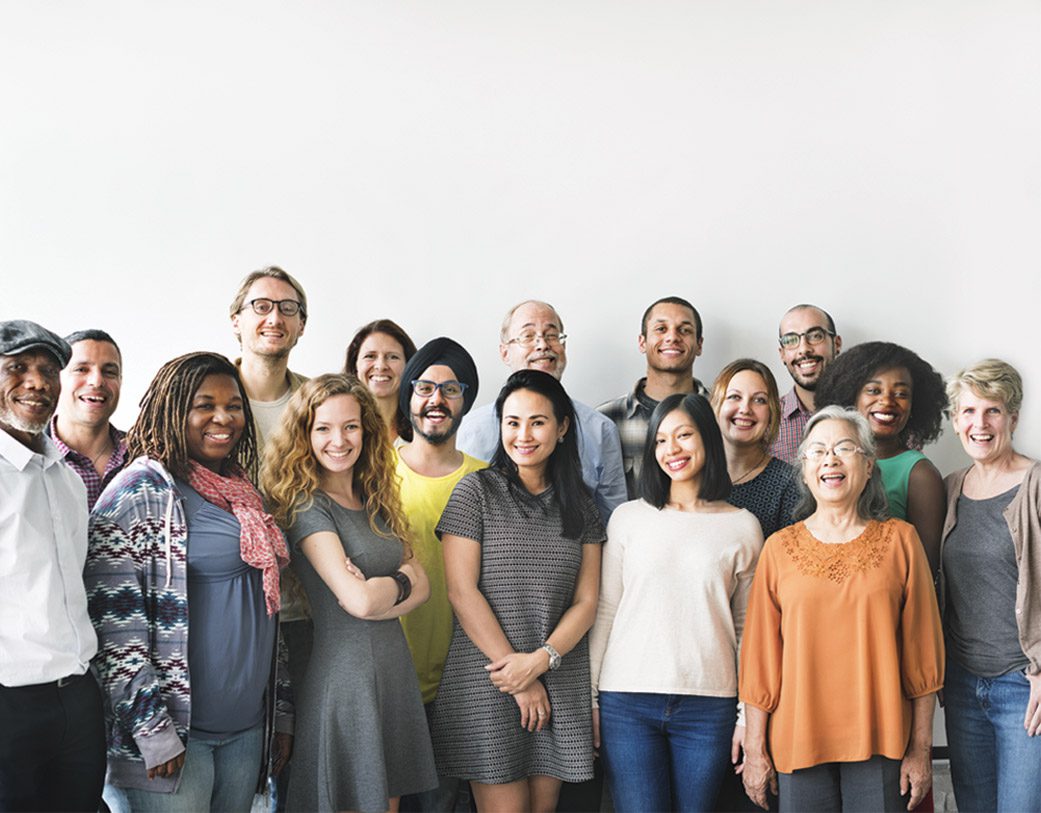 Many organizations say they value DEI but they don't
do the work.
Mental health and family services are challenging enough without the disappointment you feel when employers give lip service to social justice.
We believe the time you give to human services should be spent with people who share your drive to create meaningful change in the industry.
Find the place where client care
and social justice meet.
We understand how much work is involved in making DEI a living, breathing reality in an organization. To demonstrate our commitment, we have two mission statements one for our core services and one dedicated to diversity, equity and inclusion.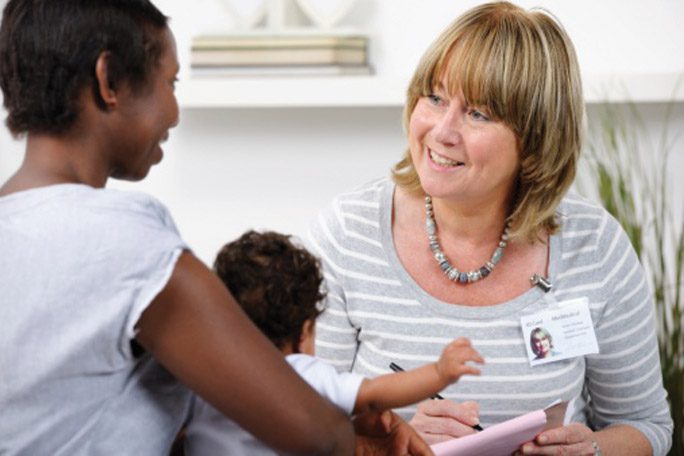 Human Services
Wayside empowers children, young adults and families to achieve greater independence and emotional well-being.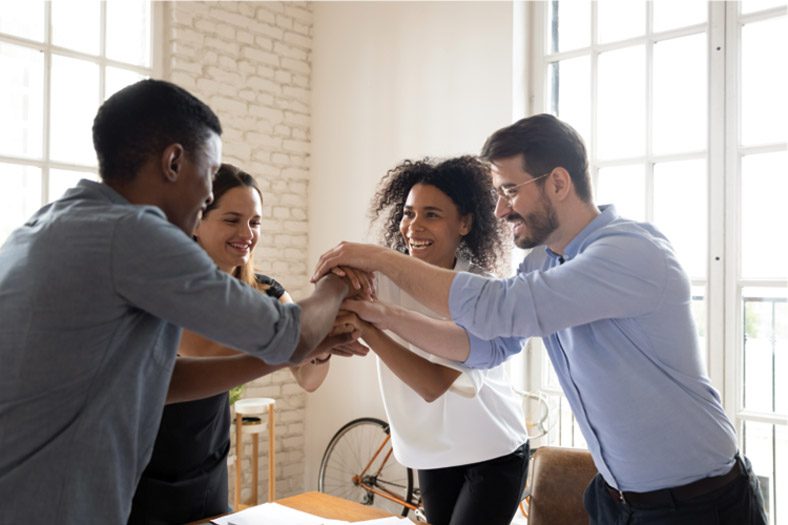 Diversity, Equity
and Inclusion
Wayside is a human service agency committed to anti-racism, social justice and advocacy.
Wayside Youth and Family Support Network is constantly striving to become an anti-racist, social justice, and advocacy organization that provides mental health services to children and families.
The Wayside 2022 Workplace Analysis reported that 47% of all staff are of color and 42% of managers are of color.
Find the Support You Need
for the Challenge of Human Services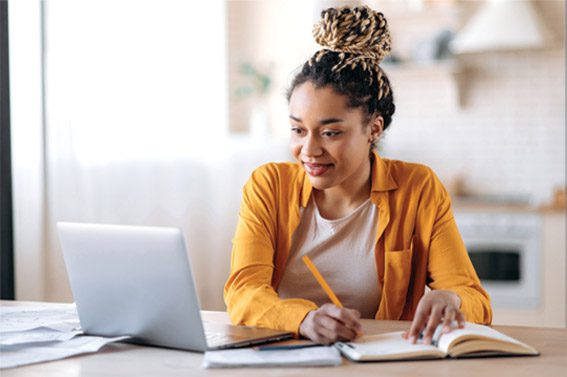 Support for Career Growth
We provide educational opportunities for staff to earn promotions and increase their social capital.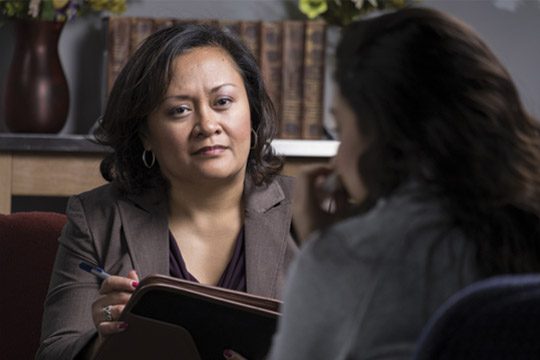 True Dedication to DEI
Find a safe environment for courageous conversations about anti-racism, social justice, and advocacy.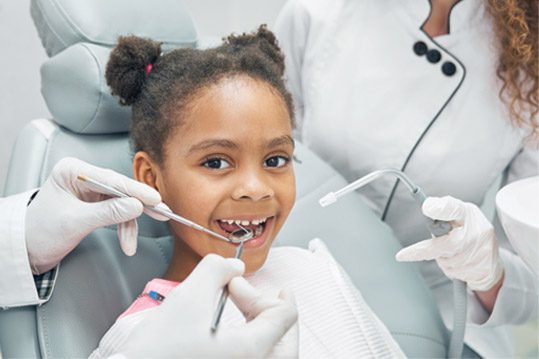 Extensive Benefits
Our comprehensive benefits package is built to empower employees in every area of their lives.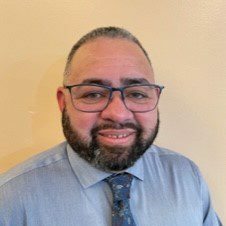 "Wayside is an organization that excels on commitment to Equality for all staff and clients. As a Transman, Wayside has offered me a safe place to work. I feel proud to work for a diverse and inclusive workplace."
– Malik Marrero
Senior Lead Family Support Specialist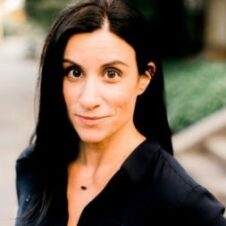 "Wayside is a place that truly fosters career development. I have had the privilege of having many different jobs here. Each one has provided new learning opportunities which has allowed me to grow as a leader and prioritize the professional development of others."
– Sara McCabe
LICSW President and Chief Executive Officer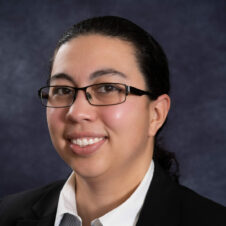 "Working at Wayside has allowed me to truly grow to my full potential and implement transformational change within the organization and in the broader community."
– Guimel DeCarvalho
LICSW, SHRM-SCP Vice President of People and Culture & Chief Diversity Officer
Employment Opportunities
Featured Jobs
Framingham, MA
SIGN ON BONUS OF $2000!!
($1000 after 30 days; $1000 after 90 days)
Salary Range: $65,000+/year
Milford, MA
SIGN ON BONUS OF $2000!!
($1000 after 30 days; $1000 after 90 days)
Salary Range: $65,000.00+/year.
Framingham, MA
SIGN ON BONUS OF $2000!!
($1000 after 30 days; $1000 after 90 days)
Salary Range: $24.00/hour depending on experience and languages spoken.
Arlington, MA • Methuen, MA
SIGN ON BONUS OF $2000!!
($1000 after 30 days; $1000 after 90 days)
Starting Salary: $75,000.00+/year
Framingham, MA
Now with a 2,000.00 Sign on Bonus!!
($1000 after 30 days; $1000 after 90 dayss)
Waltham, MA
Now with a 2,000.00 Sign on Bonus!!
($1000 after 30 days; $1000 after 90 dayss)
Salary Range: $70,000.00 – $75,000.00+/year.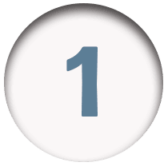 Apply for a Job
Search our job openings for the best fit for your passions and skill sets.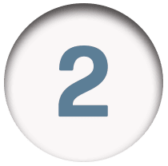 Learn About Us
Get to know us and our culture through the interview process.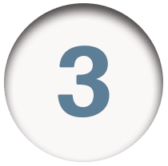 Join Our Team
Empower emotional well-being and independence for youth and families while championing the advancement of DEI in family services.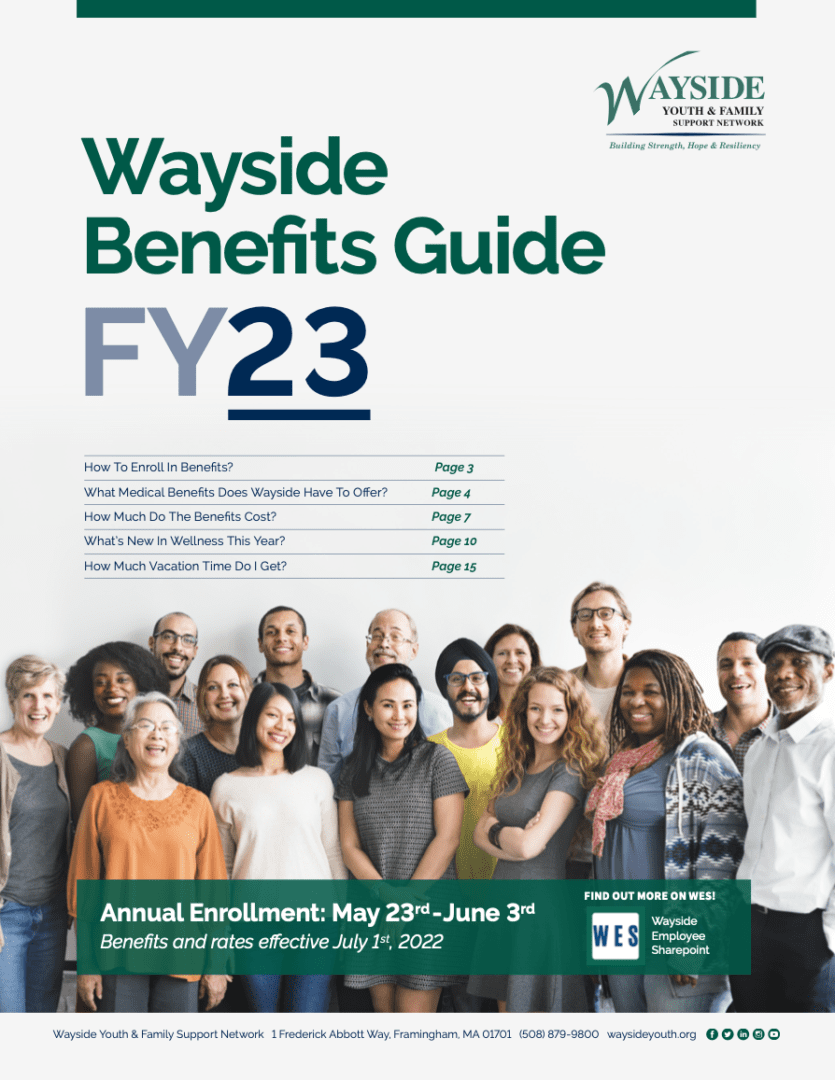 Learn more about our
extensive benefits package.
Mental Health and Family Services are demanding fields, and you deserve all of the care and support needed to thrive in your career. Download this PDF to learn more about our comprehensive benefits, including:
Health, Dental, and Vision insurance
Flexible Spending Account
Education Assistance/Tuition reimbursement
12 days paid vacation first year
9 paid holidays, up to 3 wellness days
Annual Sick Leave 5 days per year
403B Retirement Plan with match provided by Wayside
Life, AD&D and Disability insurance
Employee Assistance Program
Career Ladder and Job Advancement
Hi ,
Thank you choosing Wayside Youth. Below is our benefits guide so you can get a sense of How to Ennroll, What Medical Benefits we Offer, as well as What's New in Wellness this Year?
Thanks,
- Wayside Team
Download Benefits Guide PDF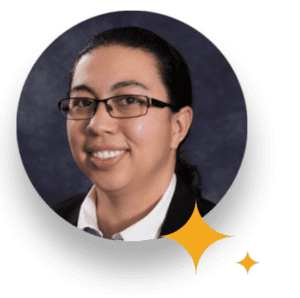 Congratuations to Guimel DeCarvalho
On March 31, 2022, Guimel DeCarvalho was awarded the MetroWest Health Foundation's Edna Smith Health Equity Award for her work to advance diversity, equity and inclusion at Wayside and in the MetroWest region. The Edna Smith Health Equity Award is named for the Foundation's founding trustee Edna Smith who led the MetroWest Health Foundation's focus on advancing health equity as a key strategy to truly impact community health.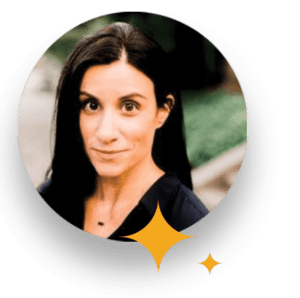 Congratuations to Sara McCabe
Congratulations to Sara McCabe, LICSW, Chief Operating Officer, for being selected as this year's recipient of the Beverly Ross Fliegel social policy and change award. Sara is a passionate advocate for children and families across our agency and htroughout Massachusetts. We are proud to have her on our team.
Each year the Massachuetts Chapter of NASW gives its Beverly Ross Fliegel Greatest Contribution to Social Policy and Change Award to honor the memory of the Eastern Massachusetts Chapter's first Executive Director. Beverly Ross Fliegel was an outstanding social worker who cared tremedously about what happened to disenfranchised people. Beverly died of cancer at the untimely age of 42. This award helps keep alive the memory of a very special social worker, and reaffirms NASW's commitment to social justice and social change.
About Wayside Youth & Family Support Network
Wayside has a long history as a pioneer and reformer human services.
Our story began in 1977 when a group of citizens formed one of the first residences in New England for runaway and homeless youth—Harbinger House.
Then, our initial expansion into a larger network was driven by the need for reform – for alternatives to orphanages, reform schools, and psychiatric hospitals. Over the years, Wayside has grown into one of Massachusetts' most respected youth and family-serving agencies.
Wayside holds the National Accreditation for Excellence from the Council on Accreditation (COA) of Services for Children and Families.
Less than 10 percent of Massachusetts human services organizations achieve COA Accreditation, and in 2020, we achieved the highest possible score on 96% of the 943 COA Standards.
Every action we take is for the sake of building strength, hope, and resiliency in the lives of the youth and families we serve.