Dr. Lorretta Holloway, Chair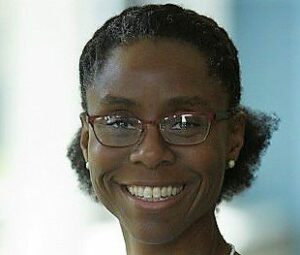 Dr. Holloway serves as Vice President for Enrollment and Student Development at Framingham State University. She taught in the English Department from 1999 to 2015, where she taught undergraduate, graduate, and high school students. She developed Framingham State's College Readiness for Parents program that has now run annually for over 10 years. She also serves on the boards of Bethany Hill Place and Leadership MetroWest. Dr. Holloway holds a Ph.D. in English from the University of Kansas.
Michelle Simms,
Vice Chairperson and Treasurer
Michelle has over 15 years of experience working with financial institutions and is currently the director of financial & regulatory reporting at Middlesex Savings Bank. Prior to joining Middlesex Savings Bank, Michelle worked in public accounting at Wolf & Company, P.C.
Gregg Andonian, Clerk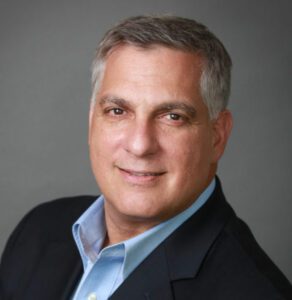 Gregg is managing partner of Baystate Fiduciary Advisors, a boutique accredited investment fiduciary advisory firm with national expertise in helping plan fiduciaries meet their fiduciary obligations in the 401(k) and higher education/nonprofit 403(b) space.
Kisney Lopes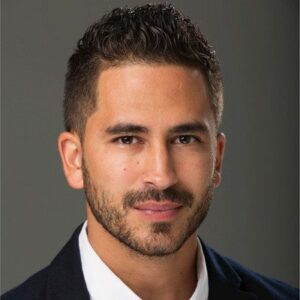 Kisney is a marketing and advertising executive with a vast knowledge of the digital marketing landscape along with proven success in developing high-performance teams and creating operational frameworks. Today, Kisney is the Marketplace Advertising Lead for Walmart, and he has spent the last 13 years operating in different leadership roles within sales & marketing organizations. Additionally, Kisney also supports a variety of different local initiatives and programs through New Life Church in Framingham, MA. Kisney holds a Masters of Urban Ministry Leadership from Gordon-Conwell Theological Seminary.
Dr. Cheryl Aglio-Girelli
Cheryl is an adolescent health nurse with significant experience in child and adolescent mental health and in reproductive and sexual health. Cheryl coordinates the Framingham Public School District's teen pregnancy and parenting program and leads an initiative that brings mind-body and mindfulness education to students and staff. Throughout all aspects of her practice, she focuses on addressing health inequities and holistic nursing. Cheryl holds a doctoral degree in population health, is Lamaze certified and is a Fellow of the American College of Childbirth Educators. She works per diem at Newton-Wellesley Hospital teaching various perinatal classes. Cheryl also serves on many communities' task forces and committees, and co-chairs the Healthy Mothers, Healthy Babies Coalition of Massachusetts.
Jake Hepler
Jake Hepler is the Leadership Giving Officer at Northeastern University School of Law. In 2018, Jake started his career in Higher Education up the street from Wayside at Framingham State University, where he served as the Associate Director of Development and Alumni Relations. Prior to working in Higher Education, Jake gained valuable experience working in the nonprofit sector as the Executive Project Manager at South Middlesex Opportunity Council (SMOC) in Framingham, Mass. He graduated from the University of Rhode Island in 2013 with a bachelor's degree in Psychology. In July of 2019, Framingham Mayor Yvonne Spicer appointed Jake as the Chair of her 2030 Advisory Council, which is focused on improving the quality of life for young adults in Framingham. In addition to Wayside's Board of Directors, Jake serves on the boards of Leadership MetroWest & the MetroWest YMCA's Community Board.
Rev. Dr. J. Anthony Lloyd
Rev. Lloyd has served as the pastor of the Greater Framingham Community Church for the past 27 years. Prior to coming to the church, he served for 20 years as the Associate Dean of Students at Gordon College in Wenham, Mass. For the past 30 years he has served as an adjunct faculty member of the Gordon Conwell Theological Seminary. Rev. Lloyd serves on numerous boards and committees throughout the MetroWest area and the United States. Rev. Lloyd serves as the chair of the Board of Directors and the Board Communications and Development Committee.
Susan Nicholl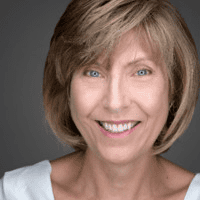 Susan Nicholl has been immersed in the nonprofit sector of Massachusetts since moving to Framingham 26 years ago. Positions include Management Consultant for the Institute for Nonprofit Development in central Mass, chair of the MetroWest Nonprofit Network, founding executive director of the MetroWest Visitors Bureau, and the first staff member of the Mass Nonprofit Network, which she helped launch. She is the former editor of massnonprofit.org and Foundation News & the Nonprofit Sector, a former publication of the national Council on Foundations. She has also served as an editor of weekly and monthly publications in Denver and Publications/Public Information Director for Western Carolina University.
Since fall of 2018, she has served on the staff of Massachusetts Senate President Karen E. Spilka, primarily as a liaison to the individuals, businesses (nonprofit and for-profit), and municipalities in the Second Middlesex & Norfolk District (Ashland, Framingham, Holliston, Hopkinton, Medway, and Natick). For the first six months of 2022, she piloted the Chief of Staff position in the Office of the Framingham Mayor, before returning to her work in the Senate President's office.
Dr. Nicole Rosa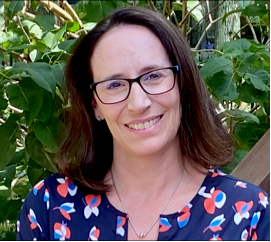 Dr. Nicole Rosa is an Associate Professor of Psychology and Assistant Director of the Commonwealth Honors program at Worcester State University. Her teaching and research focus on development across the lifespan and disability. She is a former Wayside employee, having worked with children and families through the outpatient counseling, trauma intervention, and home-based programs. Dr. Rosa holds a master's in social work from Boston College and a Ph.D. in Psychology from Brandeis University.