About Wayside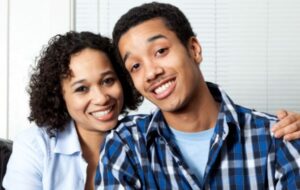 Wayside Youth & Family Support Network provides a wide variety of mental health counseling and family support services to children, young adults and families in Massachusetts.
Mission
Wayside's mission is: "Empowering children, young adults and families to achieve greater independence and emotional well-being."
Accreditation
Wayside Youth & Family Support Network possesses a National Accreditation for Excellence from the Council on Accreditation of Services for Children and Families, the internationally recognized regulating authority. Less than 10 percent of Massachusetts human services organizations achieve Accreditation.
Core Values
Strength
Wayside believes in a strength-based approach, focusing on affirmative and inspirational strategies that promote sustainable change. Wayside honors the power of families, as they possess a wealth of knowledge and strength and are key drivers in the change process.
Hope
We believe in the power of hope as a central factor in providing the motivational resources necessary for change. Shared hope for a positive future is the underpinning of all that we do. Our staff tenaciously "do what it takes" to help our clients and families fulfill their hopes for the future. Positive expectations promote psychological and physical well-being. Our staff focus on developing hope-inspiring strategies that mobilize internal and external resources for sustaining healthy change.
Resiliency
We firmly believe all people have the inherent ability to rebound, learn and grow from life's difficult experiences, and we are supportive partners with people as they engage in the process of personal change. We join with them to build the resilience that will see them through adversity.
Management Values
Our Mission/Our Passion: Demonstrating an unsurpassed passion for serving children and families through mission-driven activities.
Quality Services Require a Strong, Diverse Staff: Developing the best trained, culturally responsive and committed team.
Risk Management/Compliance: Maximizing the safety of our clients and staff; and ensuring compliance with all regulatory authorities through a comprehensive quality improvement approach.
Financial Strength: Managing the financial drivers of the organization in order to achieve strong financial performance.
Strategic Decision Making: Positioning Wayside to ensure that clients, funders and the community-at-large have access to Wayside's depth and breadth of expertise.
Privacy Policy
Wayside's Notice of Privacy Practices: English [PDF]
Wayside's Notice of Privacy Practices: Spanish [PDF]
Wayside's Notice of Privacy Practices: Portuguese [PDF]