Sara McCabe, LICSW, President and Chief Executive Officer
She/Her/Hers
Sara began her career at Wayside in 2003 as a residential counselor and teacher at Wayside's special education school, Wayside Academy. Since then, she's held many roles including Assistant Director of Wayside Academy, Training and Risk Management Director and Campus Director.
In 2017 Sara was promoted to Vice President of Campus Services responsible for overseeing six adolescent residential programs, the Wayside Academy and the psychiatric day treatment program at the Framingham Campus. In addition to her role as Vice President, Sara also oversaw the Marketing and Development Department and led the Agency's 2020 Strategic Planning process. In September 2021 Sara was promoted to the agency's first Chief Operating Officer charged with positioning the agency for continued growth in Central, Eastern and Northeastern Massachusetts.
In addition to her leadership roles, Sara has more than 17 years of experience as a trainer in the field of worker safety for mental health care settings and is on the National Association of Social Workers training task force for Massachusetts. Sara is an adjunct professor at Boston University in the School of Social Work. 
She received her Bachelor of Arts in psychology from Framingham State University in Framingham, Mass. and her Master of Social Work from Wheelock College in Boston, Mass. She holds her independent clinical license in Massachusetts. She is also a registered yoga teacher with a focus and expertise in trauma-informed yoga and mindfulness practices.
Eric L. Masi, Ed.D., Senior Advisor
He/Him/His
Eric has served as the President & CEO of Wayside Youth & Family Support Network since 1979. Eric serves on various statewide committees and boards including the Massachusetts Nonprofit Network, the Behavioral Health Partners of Metrowest and the Children's League of Massachusetts where he is a past Board Chairperson. Eric has also served as a Peer Reviewer for the Council on Accreditation of Services to Children and Families. He received his bachelor's degree from Georgetown University and his master's and doctoral degrees from Harvard University.
Founded in 1977, Wayside Youth & Family Support Network is a child welfare and behavioral health organization committed to social and racial justice work in its effort to improve the well-being and independent functioning of children, young adults, and families.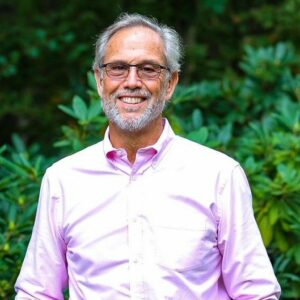 Dr. Kevin M. Simon, Medical Director
He/Him/His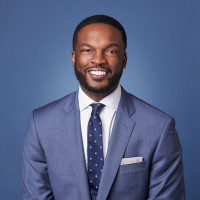 Dr. Kevin M. Simon is a board-certified psychiatrist who has completed additional fellowship training in child and adolescent psychiatry and addiction medicine at Boston Children's Hospital/Harvard Medical School. During clinical fellowships, Dr. Simon completed research fellowships, notably the REACH (Recognizing and Eliminating Disparities in Addiction through Culturally-informed Healthcare) program through Yale School of Medicine funded by the Substance Abuse and Mental Health Services Administration (SAMHSA).
Dr. Simon was recently selected to receive the American Academy of Child & Adolescent Psychiatry (AACAP) K12 Physician-Scientist award in Substance Use, supported by the National Institute of Drug Abuse (NIDA). Additionally, he will be a (2021 – 2022) Commonwealth Fund Fellow in Minority Health Policy at Harvard University.
Dr. Simon graduated from Southern Illinois University School of Medicine. He then completed a general psychiatry residency at Morehouse School of Medicine (Atlanta, GA), affiliated with Grady Hospital (5th largest public hospital in the United States) and the Atlanta VA Medical Center (serves the 3rd largest veteran population). Dr. Simon has received grant funding from the AACAP, American Psychiatric Association, NIDA, National Institute of Mental Health, and SAMHSA.
Dr. Simon's research and writings on health inequity, race, social determinants, and substance use have appeared in notable journals, including NEJM, Health Affairs, Health Equity, and Psychiatric Services. He regularly presents at national conferences and has been featured on media outlets, including ABC News, Forbes, and NPR.
Andrea Salzman, LICSW, Vice President of Community Services
She/Her/Hers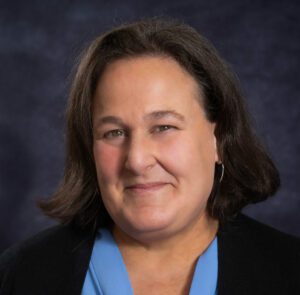 Andrea's career in human services began as a social worker for the Massachusetts Department of Children & Families (DCF). She joined Wayside in 1993 as a clinician in the HomeBase Program at Children's Behavioral Health Care — which later merged with Wayside. Over the past 19 years Andrea has held many positions in the agency including Program Director of the HomeBase Program and Senior Program Director for Family-Based Services.
In 2012 Andrea was named the Vice President of Community Services. In this role she oversees an array of Wayside programs including outpatient clinics, in-home services, Mobile Crisis Intervention, two Community Services Agencies, the Family Resource Center, DCF Family Networks, Parent-Peer Partnership Programming, Trauma Intervention Services and the Watertown Multi-Service Center. These programs operate out of multiple community-based sites located in Lowell, Medford, Watertown, Waltham, Framingham, Milford and Charlton.
Andrea has her Bachelor of Art in Sociology from Middlebury College and a Master of Social Work from Simmons College School of Social Work. She is independently licensed (LICSW) in Massachusetts. Andrea is a former college varsity ice hockey player who lives vicariously through her son who is an avid athlete.
Beth Chin, MSW, LICSW, Vice President
She/Her/Hers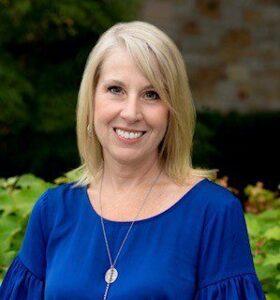 Beth has played many roles at Wayside over her 25 year career and is currently Vice President. Beth joined Wayside as a residential counselor at Harbinger House, one of the first residential programs in New England for runaway and homeless youth where she eventually became the program director. In 2003, Beth joined Wayside's Community Service Agency where she was the Director of Family Networks and the Framingham Community Service Agency.
Beth opened Wayside's first community site in Lowell and grew the program in seven years to serve approximately 200 youth and families a day. Most recently, Beth served as the Regional Director of the Central Massachusetts Region before being promoted to Vice President in August 2020.
In addition to her role at Wayside, Beth is an adjunct professor for the Boston College School of Social Work.
Beth earned a Bachelor of Arts in psychology from Framingham State University and her Master of Social Work from Boston College.
Guimel DeCarvalho, LICSW, SHRM-CP, Vice President of People and Culture and Chief Diversity Officer
She/Her/Hers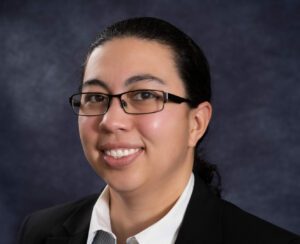 Guimel is Wayside's first Vice President of People and Culture and Chief Diversity Officer. Previously she was the Program Director for Wayside's Framingham Family Networks and worked for the Department of Children and Family Services in Compton, California.
Guimel's current role is to expand and broaden the agency's culture, improve staff communication and morale, empower staff to pursue career development opportunities as well as prioritizing and increasing efficiencies across the agency.
Guimel is a Licensed Independent Clinical Social Worker (LICSW) and Society of Human Resources Management Certified Professional. In 2019 she was awarded the Elizabeth Funk Emerging Leaders Award from the Association of Behavioral Health for her work embedding equity and inclusion across the agency. In 2020 Guimel was named one of MetroWest's 50 Most Influential Business People by GetKonnecdted! networking group for women and people of color and the Newton-Needham Chamber of Commerce.
She lives in Natick with her wife and son.
Allison Parks, LMHC, ATR-BC, Site Director, MetroWest Community Services
She/Her/Hers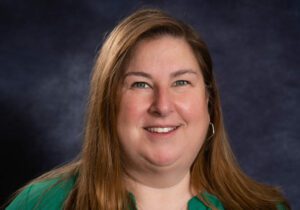 Allison Parks is the Site Director of Wayside's MetroWest Community Services program in Framingham, Mass. She joined Wayside in 2001 as a clinician at the Family Works Program where she provided home-based counseling services in the community. Allison was later promoted to program coordinator of Wayside's insurance-based services. She was previously the Program Director of the Family Works Program and the Site Director for the largest community-based clinic at Wayside.
Allison received a Master's degree in Art Therapy and Counseling Psychology from Marywood University in Scranton, Pa. and her Bachelor of Arts degree in Psychology and Studio Art from SUNY Potsdam in N.Y.  She she teaches at Framingham State University in the Graduate Counseling program.
Penny Russell, Campus Director, MBA
She/Her/Hers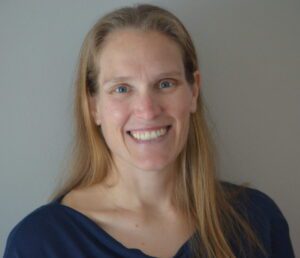 Penny is Campus Director overseeing residential services on Wayside's Framingham, Mass. campus. Penny was hired in 2003 as a residential counselor at a group home providing support with daily living skills and mentoring. Since then she has held a variety of management roles overseeing training, risk and compliance. In her current role, Penny is responsible seven adolescent residential programs, a special education school called the Wayside Academy and the psychiatric day treatment program.
Penny has 15 years of experience as a Therapeutic Crisis Intervention trainer who teaches mental health professionals how to de-escalate youth during mental health crisis in safe and respectful manner. Therapeutic Crisis Intervention emphasizes empowering youth and recognizing their individual needs based on their background and mental and behavioral health issues. Penny is a trainer for the Wayside Equity Training Center and incorporates the role of bias and how it impacts both the staff and youth as part of this process.
Penny's registered therapy dog, Maximus, often visits the campus where he brings comfort to youth in the residential programs. She is an avid distance runner and enjoys spending time outside either landscaping or gardening.
Antwan Steed, Senior Program Director, Tempo Young Adult Resource Center
He/Him/His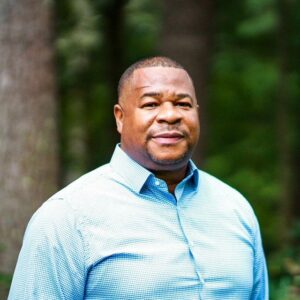 Antwan has worked for Wayside since 2003 where he began his career as a case manager at the Shortstop Program in Somerville. Antwan has held mainly management roles at Wayside including Assistant Director and Program Director. In May 2021 Antwan was promoted to Senior Program Director overseeing three Young Adult program, including Shortstop, Tempo, and Waverley Oaks.
In addition to his leadership role, Antwan has more than 13 years of experience as a manager in the Human Services field. Antwan participates in several cross collaborations with many organizations and agencies across the commonwealth including but not limited to the Balance of State-Continuum of Care (BOS), Unaccompanied Refugee Minors (URM) through Ascentria Care Alliance, Department of Children & Families (DCF), Youth and Young Adult Action Projects (YAYA), and The Mass Coalition for the Homeless and many other community connections and partnerships. In June 2021, Antwan joined and now serves on Wayside's Senior Management Team. Antwan earned a Bachelor of Science in Psychology with a minor in Juvenile Justice at Cambridge College. In his spare time, Antwan enjoys traveling, cooking, fishing, and spending time with his family and friends.