In-Home Therapy & Family-Based Services
Customized to fit the unique needs of each family.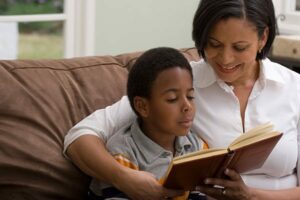 Wayside's In-Home Therapy & Family-Based Services provide clinical and supportive in-home services to families needing more than outpatient therapy.
Working in partnership with a Wayside clinician, families develop a set of treatment goals as well as a plan. Treatment plans may include things such as individual therapy, family therapy, skills-training, care coordination, and help connecting family members to community resources. No two treatment plans look the same – they are truly customized for each family.
I found Wayside when my son was three-years-old and recently diagnosed with physical, developmental and mental health issues. They became our partners, constantly supportive and helpful at all times of the day and night. Wayside's comprehensive programs allowed us to keep our son at home."
-Wayside Family-Based Services Parent
These services are family-centered. While the identified client may be a child who has been identified as meeting the criteria for severe emotional disturbance, we understand that the whole family needs support. We want to help families stay together harmoniously and safely.
Our services are also strength-based, meaning that we identify the positive attributes of each family and build on them for a successful outcome.
Most Family-Based Services are accessed by a referral from the Massachusetts Department of Children and Families (DCF) or the Massachusetts Department of Mental Health (DMH). For In-Home Therapy, contact us directly. We accept MassHealth.