One Antiracist Action You Can Take Today: Understand The Parallels & The Differences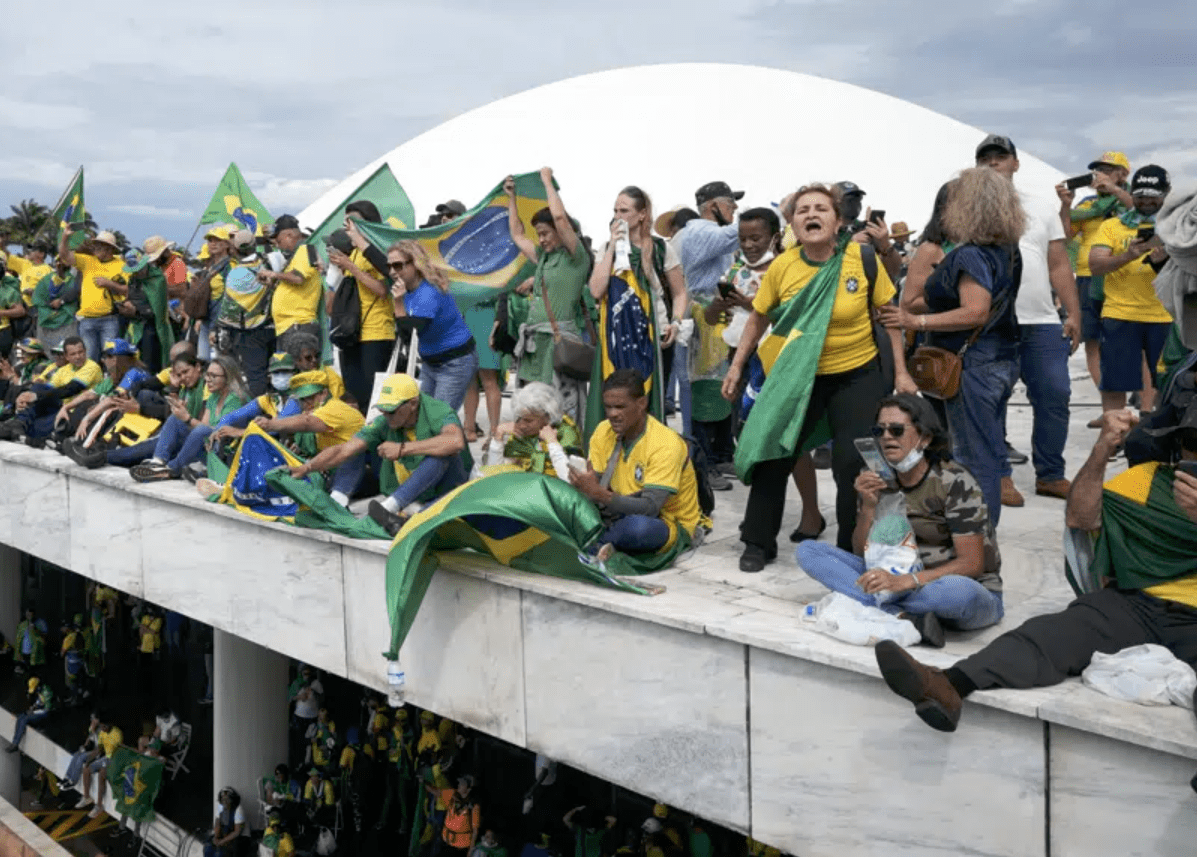 This past Sunday, thousands of protesters stormed the Brazilian capital. The parallels with the U.S. insurrection on January 6th were immediate. "The U.S. example of election denying and creating alternative facts, and radicalizing law enforcement, and of openly disparaging democratic institutions was a template that I don't think Bolsonaro et al would have come up with on their own," said Scott Hamilton, a former U.S. diplomat in Brazil.
As NPR's Sergio Olmos states "in many ways, it is part of a broader movement. Far-right movements globally are taking inspiration from each other. So even though this was in Brazil, we saw some of the figures connected to the January 6 insurrection cheering this on. The founder of the Stop the Steal movement, Ali Alexander, posted his support. He said that the Brazilian Supreme Court was illegitimate, saying, quote, "do whatever is necessary." Steve Bannon, on his podcast since October, has been hosting guests who've been promoting election fraud conspiracies. On Sunday, he called the people that stormed Congress there, quote, "Brazilian freedom fighters."
"The imagery. A lot of the calls for action on social media are very, very similar," he said. "But there's a huge caveat. Democracy in Brazil is a lot different than democracy here in the United States. The culture, the context, even the institutions are really different, and that really matters."
This radicalization is not only limited to the U.S. and Brazil.
"Just last month in Europe, Germany, for example, had their largest anti-terror crackdown in history involving a far-right group plotting to storm the parliament there. It shows that democracies everywhere are in a kind of existential crisis, each of them grappling individually with their own far-right movements that are fundamentally anti-democratic."
Read more in the links below and understand the global connections and impacts of our actions. Then think about how your actions could be impacting the world.
https://apnews.com/article/jair-bolsonaro-steve-bannon-politics-brazil-government-22a083f0d08bb9d1d93b67871a103b0c
https://www.npr.org/2023/01/09/1147909090/a-look-at-the-transnational-extremism-behind-brazils-unrest-and-the-u-s-jan-6-ri
https://www.npr.org/2023/01/09/1147909090/a-look-at-the-transnational-extremism-behind-brazils-unrest-and-the-u-s-jan-6-ri