Wayside Youth & Family receives $580,500 grant to help recruit, hire, BIPOC interns

FRAMINGHAM — Wayside Youth & Family Support Network said a new $580,500 grant will allow the agency to hire master's-level interns that better reflect the population of its clients.
The grant, issued by the state Executive Office of Human and Health Services, will increase stipends for interns as well as help with the costs of recruitment efforts over the next two years.
The grant will help hire Black, indigenous and other people of color for the program.
"This is a transformational grant for the agency," said Guimel DeCarvalho, Wayside's vice president of people and culture and chief diversity officer. "Currently, BIPOC mental health workers are disproportionately impacted in terms of completing their graduate degrees and advancing in their field due to the time and financial resources needed to complete unpaid internships. With this support we can continue prioritizing the hiring of BIPOC master level counselors, clinicians, and social workers."
Youth Pass: Framingham joins MBTA's affordable transit program
DeCarvalho said the grant will allow Wayside to give interns a stipend of $10,000, rather than the current $2,000. She said the money is important because many graduate students have to carry a full course load as well as at least an internship for 24 hours a week. That means many will also have to work other jobs to support themselves.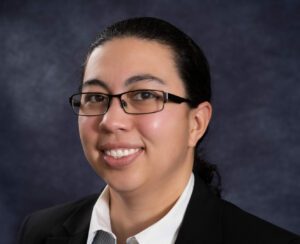 "We have offered an intern stipend in the past, but it was very minimal," said DeCarvalho. "We know doing an unpaid internship or one with a stipend that is too small is not really affordable for graduate interns and dissuades from people going into the program."
Wayside Youth & Family is a nonprofit human sources agency that offers family-based outreach services, residential treatment programs and counseling services for children and families throughout eastern and central Massachusetts.
More: Amid 'explosion' of youth mental health needs, here are how MetroWest groups are helping
The grant will also allow Wayside to advertise and recruit master's-level interns outside of the traditional job fair model, DeCarvalho said.
"We want to make sure we appropriately reflect the diversity of our clientele," she said. "This will address some of the disparities of not having our workforce reflect the clients we're serving."