One Antiracist Action You Can Take Today: Connect By Calling In, Not Calling Out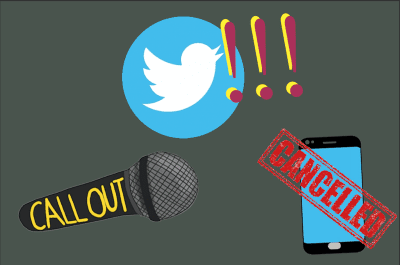 Amy Hogarth
Director of Training & Equity Culture
What is the difference between Calling In & Calling Out? To us at Wayside – it is about intention and connection – we think calling out in large industry can be impactful. We think in non-profit and community settings we prefer a "call-in." The call in is asking another person to show positive regard for another person. In the words Dr. Ken Hardy- it is a reminder to notice and lift up the importance of another person's humanity.
We do not think the snarky call in, that can be sarcastic or even worse filled with blame or shame, is impactful. We think it increases folx hesitancy to practice new behavior and lowers the ability for all folx to learn. We recommend teaching, creating a learning space of call ins, and moving on.
The idea is to take OGM- One Good Minute – and decide what you want to say and what you want to ask.
Some great suggestions are in this terrific article by Loretta Ross:
https://www.learningforjustice.org/magazine/spring-2019/speaking-up-without-tearing-down
According to Loretta Ross, whereas calling out is holding someone accountable for the harm they do out of anger, calling in is holding someone accountable for the harm they do out of love.
In Loretta Ross's article for educators, Speaking Up Without Tearing Down, she offers several call-in conversation starters. These include:
"I need to stop you there because something you just said is not accurate."
"I'm having a reaction to that comment. Let's go back for a minute."
"Do you think you would say that if someone from that group was with us in the room?"
"There's some history behind that expression you just used that you might not know about."
"In this class, we hold each other accountable. So we need to talk about why that joke isn't funny."
"I don't think I understand what you're saying, so can we talk some more?"
"Can we stop and explore what is happening now?"
We also recommend offering Dr. Hardy's Template of M-Word to help you respond and not react in conversations of micro-aggressions.
Template of Micro-Aggressions
Client says a racist statement – invest in conversation, cease & desist
Dr. Hardy suggests memorizing Meaning, Motivation and Method and using these words. We suggest offering a curious not furious response :
Meaning: construction about what that means– what does that word or that expression mean to you?
Motivation: "I am curious (not furious) about what motivated you to use that word?"
Method:"Why were those words or that expression the best method to express yourself?"Help me understand…"