Wayside Youth & Family Support Network Opens New Program in Charlton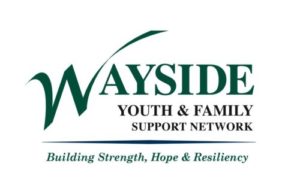 FOR IMMEDIATE RELEASE:                                
June 15, 2021 
Contact: Michelle Hillman                                                                [email protected]                                                                                                                                                                                                           
CHARLTON, MA – Wayside Youth & Family Support Network announced today that it opened a new program site in Charlton, Mass. to support local families in need of mental health services for their children.  
Wayside Charlton site will provide in-home therapy, therapeutic mentoring, group therapy, virtual caregiver support groups and social skills groups for youth who want to connect to their peers. Services offered are for residents of Charlton and the 20 surrounding towns.  
"We are pleased to expand therapeutic services for youth with behavioral health needs in their community," said Charlton Senior Program Director, Anna Spencer, LICSW. "We know that many parents and caregivers of children with mental illness are struggling to manage behaviors during the pandemic. Our staff is available to relieve the stress parents are feeling, support families and provide coping skills for youth." 
The office will be staffed by mental health clinicians, youth and family support workers in addition to peer mentors and family partners from Wayside's Parent-Peer Partnership program. For referrals or questions call, 774-249-1290.  
More information about the Charlton site can be found on our website here: https://www.waysideyouth.org/aboutus/ourservicesoverview/services/waysidecentralma/.  
About Wayside: 
Founded in 1977, Wayside Youth & Family Support Network is a nonprofit, nationally accredited human services agency headquartered in Framingham, Mass. that is dedicated to building strength, hope and resiliency through its family-based outreach services, residential treatment programs, and community-based counseling services to more than 6,000 children, youth and families throughout Eastern, Central and Northeastern Massachusetts. For more information, visit www.waysideyouth.org.