Community Workshops and Trainings
Wayside's Speakers Bureau was developed to give us the opportunity to share our tremendous expertise on children's mental health, child welfare, special education, behavior management and family support with the community – beyond the children and families who receive direct services from us.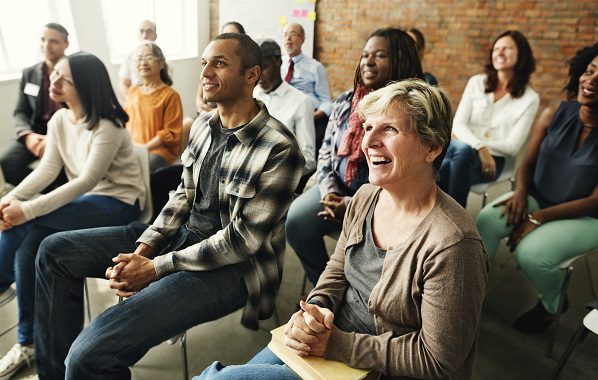 With hundreds of therapists, social workers and mental health experts on staff, our pool of specialized knowledge is vast. Many of our staff are well-equipped to deliver presentations and trainings to groups needing a deeper understanding of topics relating to our specialty: children and families who need extra support.
Through our Speakers Bureau, we will select the most qualified member of our team to deliver a presentation tailored to meet your group's needs and interests. These presentations are well-suited for groups of parents, teachers, coaches, and others who work with or care for children.
Topics include (but aren't limited to) the following:
Child and adolescent anxiety, depression and mood disorders
Trauma, including grief and loss (divorce, death, illnesss)
ADHD
Behavioral management for children with emotional disorders
Bullying
How to help young adults (ages 16-25) with extra challenges transition to adulthood
How to understand IEPs and the special education process
Parenting children with mental health issues
Don't see what you need on our list? Feel free to contact us with other topics and we will do our best to accommodate your request.
Presentations are FREE of charge. Speakers are prepared to deliver 2 hour presentations. We will travel to locations within the MetroWest and MetroBoston areas.
Contact us for more information or to book a presentation.