One Antiracist Action You Can Take Today: Prepare For The National Day Of Silence – Friday April 14th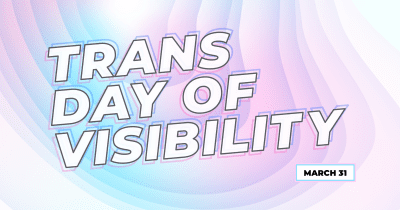 The GLSEN Day of Silence is a national student-led demonstration where LGBTQ students and allies all around the country—and the world—take a vow of silence to protest the harmful effects of harassment and discrimination of LGBTQ+ people in schools. Register at the link below and make plans to be the adults speaking up on behalf of those students on that day.
"This year, the Day of Silence theme is Rising Up. As part of that theme, educators and other adults across the country will spend the day speaking up in every space online and offline in defense of the rights of LGBTQ+ students. In this time when LGBTQ+ students are being targeted, it is more critical than ever for adults to loudly claim a day of NO silence. While adult allies will be speaking and Rising Up for LGBTQ+ youth, students across the country will be participating in silent protest as a way to demonstrate how thousands of LGBTQ+ students across the country feel everyday — silenced."
WAYS TO PARTICIPATE
This year, adults can take action by speaking up in the workplace and in community spaces, online and offline, taking and making every platform possible to speak out about what LGBTQ+ students are facing, and how other adults can take action to support them. Check out GLSEN's most recent National School Climate Survey and State Snapshots for more information about what LGBTQ+ students are up against.
Register for GLSEN's Day of Silence to receive more information for engagement opportunities with celebrity influencers and additional resources.
Follow @GLSEN on Facebook, Instagram, and Twitter where we'll post shareable and printable graphics, and repost creative ways that others are participating. Share how you're participating to inspire other corporate partners!
Send internal communication to staff sharing why your company is supporting GLSEN's Day of Silence.
Utilize GLSEN's virtual Day of Silence background during virtual calls and meetings on April 14th. This will also demonstrate how adults are using the power of their voice to Rise Up and support LGBTQ+ youth.
Encourage staff to change their auto signature to "Join me in Rising Up for LGBTQ+ youth" with a link to GLSEN's Day of Silence webpage.
Using the GLSEN Navigator, educate yourself on the varying levels of support and protections LGBTQ+ youth have access to under state laws across the country.
Use your voice, and your voting power! Tell your Congressional Representative that you oppose HR734 — the federal trans+intersex athlete sports band. Call 202-224-3121 and tell them you believe ALL students should be allowed to play sports!
https://www.glsen.org/dayofsilence#:~:text=Day%20of%20(No)%20Silence%202023,of%20LGBTQ%2B%20people%20in%20schools.
Join Us for Day of Silence on April 14, 2023 and Support LGBTQ+ Students!