Our Commitment to the Transgender Community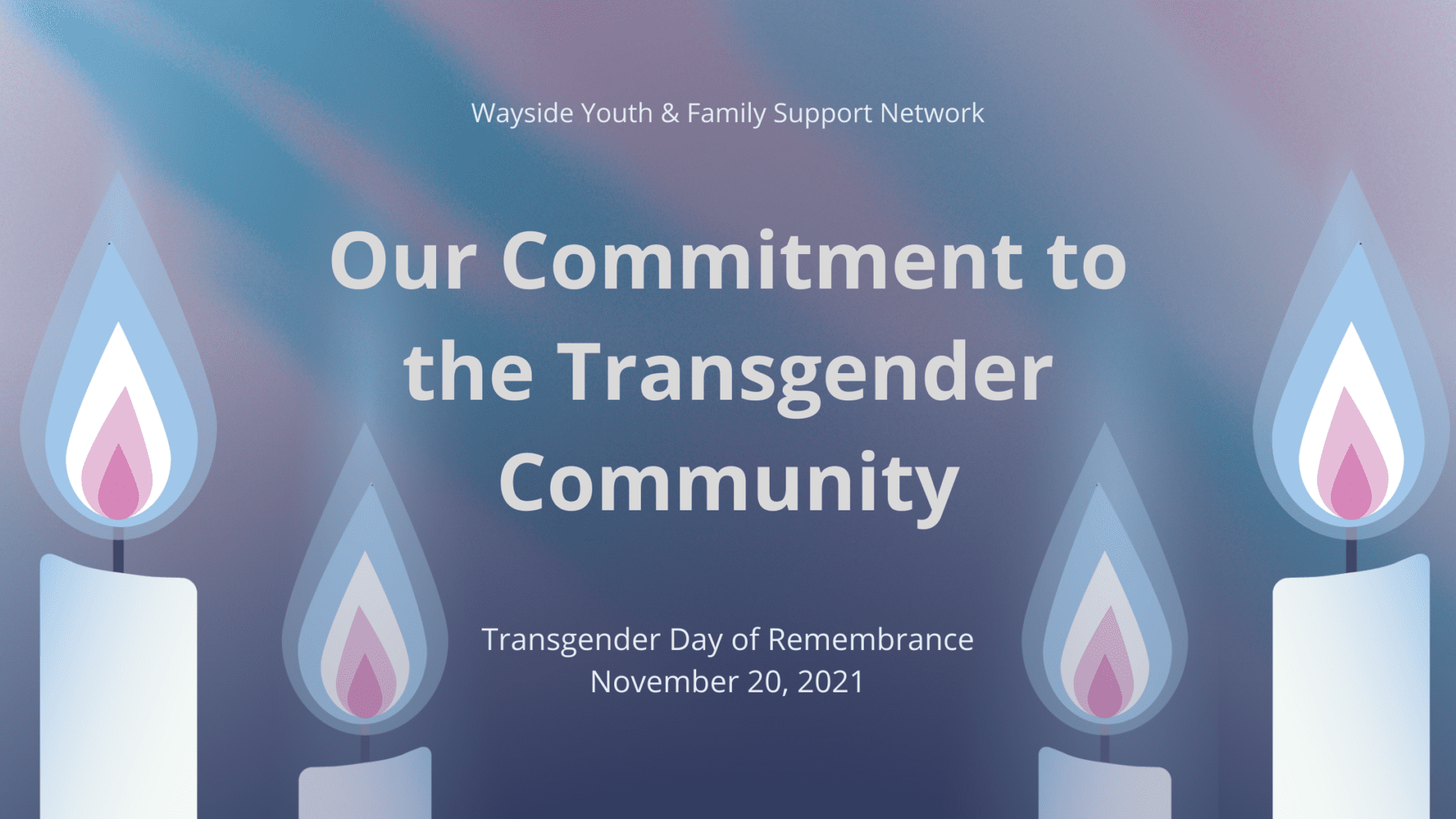 The below is a statement from Wayside's CEO, Eric L. Masi, Ed. D, that was sent to our 500 staff on Nov. 18, 2021.
I write to you today out of respect for the upcoming National Transgender Day of Remembrance on November 20th. As a provider of child welfare and behavioral health services for youth and young adults, we are deeply concerned for those who identify as nonbinary and transgender, whose basic human rights and physical safety are at risk every day due to discrimination and violence.
This year is the deadliest on record for transgender people in the United States, according to the Human Rights Coalition. Thus far in 2021, at least 46 transgender or nonbinary people have been fatally shot or killed by other violent means, surpassing last year when 44 transgender people were killed due to violent means.
Here at Wayside, in fiscal year 2020, we served 64 youth or young adults who identified as transgender, and 27 who identified as nonbinary.  We are honored that in fiscal year 2021 that number grew by 26 percent, with Wayside serving 79 transgender youth/young adults, and another 38 nonbinary youth/young adults. These young people need Wayside's continued support and advocacy and we pledge to do so.
We commit to action by:
continuing to be a significant voice and resource for transgender and nonbinary youth and young adults and,
advocating for equal protection legislation, such as HR.5 a bill that allows the US Department of Justice to intervene in equal protection actions in federal court on account of sexual orientation or gender identity.
At Wayside we are committed to being a place where you are seen, valued and respected for who you are. For us, this means protecting the rights of transgender and nonbinary people today, and every day.
Image credit: GLAAD