Community Education & Prevention
How do we teach young people to make good decisions? Wayside's Multi-Service Center in Watertown engages in projects that do just that – we work to prevent risky behaviors like smoking, drug and alcohol use, and unsafe sexual practices. These are community issues and we work with the community to address them.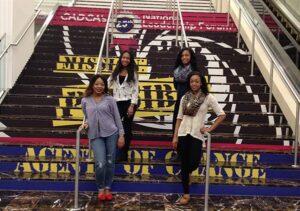 Wayside's Multi-Service Center is a prevention, outreach and counseling service center for Watertown and surrounding communities. We embrace the development and enhancement of resiliency skills to enable youth and adults to deal with personal and community issues more effectively.
Through various programs and initiatives, we foster strong, positive relationships with caring adults and opportunities for engagement in community-wide efforts designed to promote healthy development of youth and families.
Our Services
Youth Development Outreach
Youth ages 6-16 in Watertown's two public housing developments participate in skill-building groups that include creative arts, educational groups and community service projects. Activities are offered after school and during the summer and are open to non-housing residents.
Watertown Youth Coalition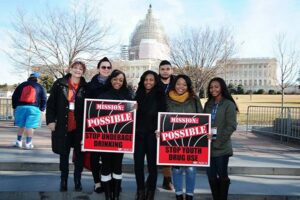 Youth actively work on community issues along with parents, students, school personnel, police and concerned residents of Watertown. The Coalition addresses youth development through an exciting variety of community projects, including the Communities Mobilizing for Change on Alcohol Project, and the Drug Free Communities Support Program, which seek to reduce underage alcohol and other drug use along with associated high-risk behaviors. Follow Watertown Youth Coalition on Facebook.
Peer Leadership
In Watertown, Peer Leaders work closely with the Watertown Youth Coalition on community projects focused on the promotion of teen wellness. In Somerville and Waltham, youth are trained to present educational workshops to their peers, aimed to reduce the rate of HIV and substance abuse in those communities.
School-Based Services
The Student Assistance Program in Watertown High and Middle Schools assist school personnel in providing swift and focused attention to substance abuse and related problems of students. Topics and Options for Awareness and Learning groups are held throughout the year to address a range of youth issues with high school students.
HIV/AIDS, Substance Abuse, Violence and Gang Prevention in Minority Communities
Youth programs in Somerville and Waltham Public Housing Developments focus on engaging youth and enhancing resiliency skills to promote positive youth development.
Art-Based Services
Creative art-based programming is offered throughout many of the Multi's initiatives. Participants are given the opportunity to create murals, quilts and other art pieces depicting their experience and thoughts about a variety of issues affecting their lives. Youth and adults generate messages they would like to communicate to others through art about positive communication, healthy youth development and constructive coping skills.
Choices
A Therapeutic After School activity program for youth identified by the Departments of Mental Health and Social Services as needing support in the areas of physical, social and academic enrichment. This program operates out of the Watertown Boys and Girls Club with structured supports for youth in the program to participate in mainstream club activities, community service, and skill-building activities.
Group and Individual Counseling
Provided for young people and their families who need help dealing with a variety of adolescent issues, such as alcohol and other drug abuse, court involvement, depression, suicidality, sexuality, child abuse, and family stress.
Watertown Social Services Resource Specialist Program (SSRS)
The SSRS is able to assist Watertown residents to connect to social services including food, fuel, housing and counseling resources. The SSRS can:
Accept fuel assistance applications and help complete applications for other social
services assistance (SNAP, housing, etc.);
Refer residents to any needed social services including counseling;
Meet with residents in the community, if need be;
Access translators for appointments when needed.
Services by appointment; the SSRS will return phone calls within 48 hours.