Special Education: Wayside Academy
Special education day school for boys and girls age 12-18.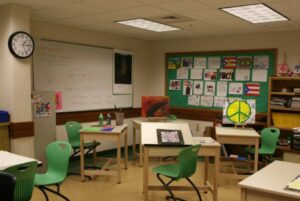 Wayside Academy offers a blend of clinical, behavioral and academic support to youth who are not succeeding in a mainstream classroom. Our ultimate goal is to give these students the tools they need to do well when they return to their home districts. The Academy is a therapeutic special educational environment for adolescents with special learning needs. It offers a high staff to student ratio, small, structured classrooms, a 12 month/220 day school calendar, individualized education planning, a comprehensive behavior management system, clinical support services and MCAS preparation.
Wayside Academy offers rolling admission throughout the year. Since opening our doors at our new Campus in 2009, we have welcomed students from many surrounding communities. We are housed in a beautiful campus setting in Framingham, offering many amenities onsite for a seamless continuum of care for our students.
Wayside Academy Facts
Wayside Academy is approved by the Massachusetts Department of Elementary and Secondary Education as a private special education school for students with complex emotional and behavioral difficulties, grades 6-12.
Wayside Academy is a co-educational program for 36 adolescents from 16 different municipalities within the Commonwealth.
Referrals are accepted throughout the year for the day and residential program.
Wayside Academy is a 12 month program composed of: 220 day school year, residence 365 days
Wayside Academy offers a 45 Day Interim Alternative Placement designed to stabilize behavior within the context of a comprehensive therapeutic setting.
Wayside has the capacity to accept emergency and weekend admissions.
Wayside Academy does not discriminate placement or participation in programs on the basis of race, ethnicity, gender and/or sexual orientation.
All students have access to a full array of clinical services, including individual, family and group counseling, psychopharmacological evaluation, medication management and testing services.
Population Served
Students that benefit from placement at Wayside Academy have histories of behavioral difficulties and emotional impairments. Many have experienced trauma and neglect and have been involved with Department of Children and Family Services and the court system.
Location & Facilities
In April 2009 Wayside Youth & Family Support Network consolidated select programs and services and moved into a beautiful new facility in Framingham. Students attending Wayside Academy have access to spacious new classrooms, library, computer lab, art room, state of the art gymnasium, playing fields and cafeteria. The space was designed to provide private space for counselors and safe, secure time-out areas that comply with all regulations and best professional practices. Residential students, organized in houses and assigned private bedrooms, benefit from attractive living areas and access to kitchen facilities, dining area and all other Campus resources.
Programs & Services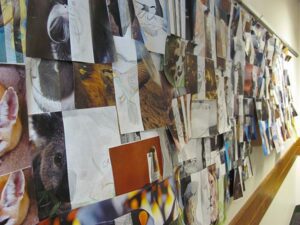 Day Placement: Students enrolled in school are offered comprehensive academic instruction in the core content areas, art, physical education, health, vocational and post-secondary planning, and remedial support. Students benefit from an array of clinical services and behavior interventions. Physical restraints are included in the behavior management protocol. The new facility and additional resources have strengthened alignment to the Massachusetts Curriculum Frameworks.
Residential Placement: The residential program provides supervision, support 365 days each year for students requiring this level of care. Emergency services are available when needed.
Interim Assessment Program (IAP): A 45-day assessment, the IAP is designed to stabilize behavior within the context of a comprehensive therapeutic educational setting and provide information to assist the public school in developing an appropriate educational program for the student. Students benefit from the expertise of a multi-disciplinary team of professionals trained to assess academic,emotional and behavioral functioning.