Parenting Journey in Recovery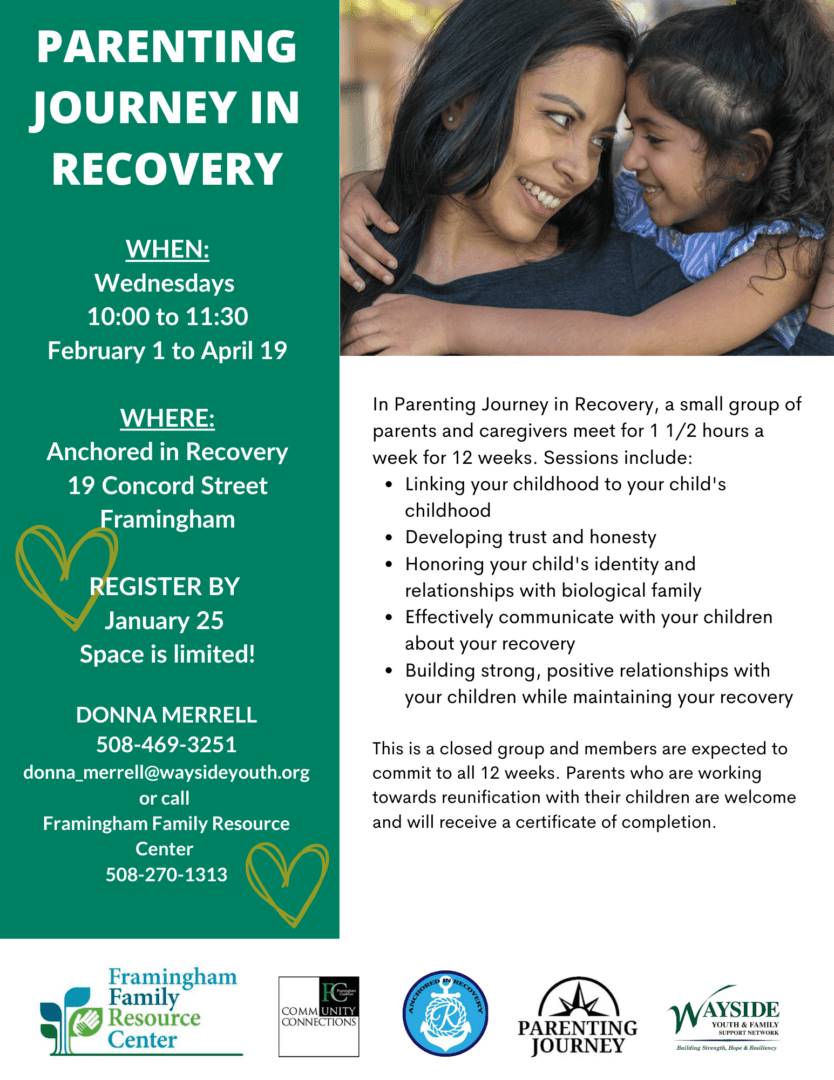 In Parenting Journey in Recovery, a small group of parents and caregivers meet for 1 1 /2 hours a week for 12 weeks. Sessions include:
Linking your childhood to your child's childhood
Developing trust and honesty
Honoring your child's identity and relationships with biological family
Effectively communicate with your children about your recovery
Building strong, positive relationships with your children while maintaining your recovery
This is a closed group and members are expected to commit to all 12 weeks. Parents who are towards reunification with their children are working welcome and will receive a certificate of completion.
When: Wednesday 10:00 to 11:30 February 1 to April 19
Where: Anchored in Recovery 19 Concord Street Framingham
Register By: January 25 Space is limited!
Donna Merrell
Phone: 508-469-3251
Email: donna_merre[email protected]
Or call the Framingham Family Resource Center 508-270-1313