Board of Directors
Rev. Dr. J. Anthony Lloyd, Chair – Rev. Lloyd has served as the pastor of the Greater Framingham Community Church for the past 20 years. Prior to coming to the church he served for 20 years as the Associate Dean of Students at Gordon College in Wenham, Mass., where he continues to serve as an adjunct faculty member of the Gordon Conwell Theological Seminary. Rev. Lloyd serves on numerous boards and committees throughout the MetroWest area and the United States.  Rev. Lloyd serves as the chair of the Board Communications and Development Committee.
Eric Lazzari, Clerk – Eric has over 15 years of financial planning experience, working with businesses and their employees to create and maintain competitive employee benefit and retirement programs.  Prior to starting his own practice in March of 2003, Eric worked at a large financial planning firm in Boston working with business owners and company executives on attaining their financial goals. Eric has attained his Accredited Investment Fiduciary® through the center for fiduciary studies in 2012. Eric is a graduate of Bentley University where he received a B.S. in Finance in 1998. Community involvement is important to Eric and he currently serves as the digital committee chair for the Rotary Club of Natick. Eric currently lives in Natick with his wife Ashlee.
Gregory J. Aceto, Treasurer – Gregory is a Natick resident.  He is a a founding partner of Aceto, Bonner & Prager, PC. As an attorney, Gregory has significant experience in corporate governance, government relations, and legal issues. Gregory served on the board for the Italian Home for Children, a residential and outpatient treatment center for emotionally disturbed children, for seven years.
Gregg Andonian – Gregg is managing partner/chief operating officer of Baystate Fiduciary Advisors, a boutique accredited investment fiduciary advisory firm with national expertise in helping plan fiduciaries meet their fiduciary obligations in the 401(k) and higher education/nonprofit 403(b) space. 
Dr. Edward A. Cohen – Ed is a Framingham resident and has served on the Board of Directors since 2001.  Ed is the Executive Director of Reed Academy in Framingham, a school for learning disabled youth.  Ed received his doctorate in education from Nova University and is a Mental Health Counselor and Marriage and Family Counselor.
Cheryl Aglio-Girelli – Cheryl has a nursing background with experience in adolescent mental health, teen pregnancy prevention and support, as well as childbirth education. Currently, Cheryl is the co-director of Strengthening Youth in a United Way, a  program that provides adolescent health care within Framingham Public Schools to address pregnancy prevention, sexual health, and safe and healthy relationships.
Dr. Lorretta Holloway – Dr. Holloway serves as vice president for Enrollment and Student Development at Framingham State University. She taught in the English Department from 1999 to 2015, where she helped created the English to England Study Abroad Program, served on the First-Year Writing Committee, and served as faculty advisor to the Sigma Tau Delta honors society. The Student Government Association named her the Faculty Member of the Year in 2015. She also received the Dr. Robert Martin Outstanding First-Year Advocate Award in 2011. Dr. Holloway holds a PhD in English from the University of Kansas.
Kimberly McClure – Kimberly is an educator, foster/adoptive parent and mentor with over 20 years experience working with children and families.  She is passionate about advocating for children and at risk youth.  Kimberly has a background in special education and is currently a teacher at the Sudbury Language Enrichment Arts Program (LEAP) school where she puts her strong arts-based training to use as the coordinator of LEAP's Afternoon Arts Program. Kimberly and her family live in Framingham.
Steven McKay – Steven is Regional Director for Defined Contribution Sales at Putnam Investments. A graduate of Salem State College, his career includes 15 years spent at MFS Investment Management, where he held various sales and management-level positions in the retirement services company. In his current role at Putnam Investments, he is responsible for sales of full service corporate retirement plans and defined contribution investment only sales while maintaining key relationships with consultants, registered investment advisors, and financial advisors. He and his family reside in North Andover.
James Mitrano – Jim is a Principal of WaypointKLA, Inc. (formerly Waypoint Construction Consultants), a real estate development consulting firm serving private developers and businesses since 2001 throughout the United States. He has been involved with Wayside since 2008 and his background as a civil engineer, construction manager, general contractor and consultant.
Gonzalo J. Puigbo – Gonzalo brings years of experience in the banking and mortgage industry. He is a member of the Board of Directors at Compass Working Capital and MetroWest Adult ESL. A native of Venezuela, Gonzalo brings a deep personal commitment to his extensive volunteer work on behalf of low-income families, especially in Latino communities. Gonzalo and his wife Vera live in Natick with their two children.
Susan Yi-Millette – Susan is a Boylston resident. As a first generational Korean-American immigrant social work educator and a faculty member at Clark University, Susan brings valuable experience to the board. She serves on a National Committee on Ethnic and Racial Diversity of the National Association of Social Workers (NASW) and was the co-chair of the state wide NASW committee on Ethnic and Racial Affairs. Susan also serves on the Board of Trustees in Bancroft School in Worcester.
Senior Management
Eric L. Masi, Ed.D., President and Chief Executive Officer
Eric has served as the President & CEO of Wayside Youth & Family Support Network for over 30 years. Eric serves on various statewide committees and boards and is the past Chair of the Children's League of Massachusetts and the past Chairperson of the Children's Policy Committee for the Association for Behavioral Health. He is a member of the board of the Massachusetts Nonprofit Network. Eric has also served as a Peer Reviewer for the Council on Accreditation of Services to Children and Families. He received his bachelor's degree from Georgetown University and his master's and doctoral degrees from Harvard University.
Elizabeth Reid, LICSW, Vice President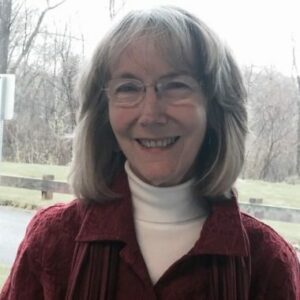 Ms. Reid has nearly 35 years of experience in the field.  She has been at Wayside Youth & Family Support Network for 24 years, in many roles including clinical services, oversight of outpatient and family based services, quality management and compliance, and in the last eight years she has overseen Wayside's residential & day services component.
Ms. Reid has a long list of local and national speaking engagements, including Harvard Medical School, Boston University, the Massachusetts Attorney General's Office, and the National Managed Health Care Congress. She also has trained clinicians in Massachusetts and across the country in clinical interventions, substance use, clinical evaluation, assessment of suicide risk in adolescents, quality management systems, outcomes management and career ladders for direct care staff in residential settings.
Ms. Reid's served for six years as chair of Association for Behavioral Healthcare of Massachusetts' Compliance Committee and served for six years on the Board of the Samaritans with two years as chair. She has also served as a member of the ABH Quality Management and Outcomes committee, and served on the Governor's Task Force on Risk Management and the prevention of suicide in group care settings. She received a B.A. in Philosophy from Wells College, an MSW from Simmons College School of Social Work and is independently licensed (LICSW) in Massachusetts.
Andrea Salzman, LICSW, Vice President of Community Services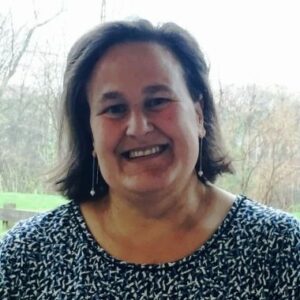 Andrea has worked at Wayside since 1993 when she was hired as a clinician in the HomeBase Program at Children's Behavioral Health Care—which subsequently merged with Wayside.  Andrea has since served as Program Director of the HomeBase Program and Senior Program Director for Family Based Services at Wayside. Prior to her promotion to Vice President in October 2012, Andrea's responsibilities included running the HomeBase Program, oversight of the FamilyWorks Program, Mobile Crisis Intervention (MCI), Beaverbrook Outpatient, and Transitional Residential Services (TRS).  Andrea has also been a key leader on Wayside's electronic medical record implementation team.
Andrea has her BA in Sociology from Middlebury College, an MSW from Simmons College School of Social Work, and is independently licensed (LICSW) in Massachusetts. She has previously worked as a Social Worker at DCF (then DSS) and as a Guardian Ad Litem and Court Investigator for the Middlesex Juvenile Courts.
David Simmons, CPA, Vice President of Finance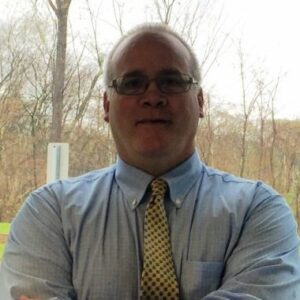 David joined Wayside as CFO in July 2009.  David has 25 years of professional experience serving as Professional Consultant, Controller, Director and Chief Financial Officer of several Public Accounting and Healthcare systems.  David earned his Bachelor's degree from Bentley College in 1984.  David obtained his Certified Public Accountant's license in 1988 and his Nursing Home Administrators license in 1996.
David adds extensive experience with budgeting, decision support, project management, system conversion, asset divestiture, product line acquisitions and all avenues of financing to Wayside's senior management team.
Beth Chin, MSW, LICSW, Senior Program Director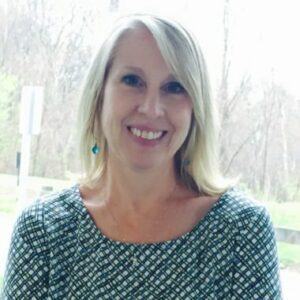 Currently Senior Program Director of Wayside Lowell, Beth has played many roles at Wayside over the years. Beth joined Wayside twenty years ago as a part-time weekend and overnight residential counselor.  She then worked her way up to program director of one of the girls residential programs, while at the same time raising two sons and completing her BA at Framingham State University.  Later on, she also earned her MSW at Boston College.
In addition to her Wayside role, Beth is also adjunct professor for the Boston College School of Social Work and a statewide Wraparound Coach/Consultant for the Children's Behavioral Initiative. When not working, Beth volunteers as a Girl Scout leader for her daughter's troop. For fun she loves to camp and hike with her family, including their dog Nyah.
Guimel DeCarvalho, LICSW, SHRM-CP, Director of People and Culture
Guimel is a Licensed Independent Clinical Social Worker (LICSW) and was the Program Director for Framingham Family Networks since early 2015. She previously worked for 5 years with the Department of Children and Family Services in Compton, CA prior to moving to Massachusetts with her wife and son.
Guimel built relationships, established an office culture, and fortified communication amongst staff and the Framingham DCF office. She worked diligently to boost staff morale, empower direct reports to consider their career development, and prioritized and streamlined process efficiencies. Guimel's current role as the Director of People and Culture has allowed her to utilize her experience as a social worker while maximizing her organizational and analytical strengths. Guimel sees the position of Director of People and Culture as an opportunity to expand upon and broaden these initiatives across Wayside.
Sara McCabe, LICSW, Vice President of Wayside Campus Services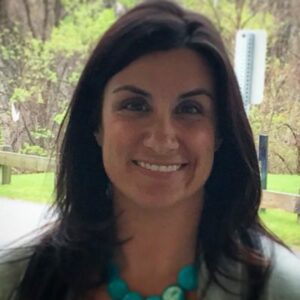 Sara has worked for Wayside since 2003. She began her career as a residential counselor and then a teacher at Wayside Academy. Sara has held many roles at Wayside including Assistant Director of Wayside Academy, Training Director, Campus  Director and most recently promoted to Vice President of Campus Services.
Sara has over 9 years experience training in the field of worker safety for social work settings and is on the NASW training taskforce for MA. Sara also is an adjunct faculty member at Wheelock College in the Masters of Social Work program. Sara received her BA in psychology from Framingham State University and her MSW at Wheelock College. She is independently licensed  (LICSW) in Massachusetts.